Tadition and service, in the hotel and out.
A big family, guarding the secret of three generations.
Hotel Diamant is part of a history involving three generations, that of Union Hotels Canazei – Campitello di Fassa, the group was built over 75 years ago. A long tradition of concrete passion and determination by the Nicolodi family.
Staying at the Hotel Diamant is not just staying overnight, it represents a world of services, transforming your simple holiday into an exciting and complete experience.
THE HOTEL SERVICES:
Entertainment
Music, shows, activities
Boredom does not belong to us: every week at the Diamant you will find music, piano bar and activities to light up the evenings.
At Diamant you will find plenty of space for your car, safely parked in our spacious indoor garage, sheltered from the cold and snow.
---
UHC SERVICES:
Who we are – the Nicolodi family
A hotel group, the solidity
of an extended family
For more than 75 years, the Nicolodi family has dedicated itself with real passion to the tourist-hotel business. Its tradition was born out of the previous experience gained in the respective families of origin in South Tyrol / Suedtirol, at the end of the 19th century with the farm and the hotel catering business. It proudly continues today, with an eye to innovation but the desire to accommodate, has never changed.
The hotels in the group
Our hotels
Together with the Park Hotel Diamant, which was created to be a refuge from everyday life, we have six other hotels, all at the top of the Val di Fassa, in the municipalities of Canazei and Campitello di Fassa, offering services and solutions for groups and families in the Ladin tradition.
Complementary activities and services
Many services designed for you
The UHC group also includes restaurants, clubs, discos, beauty centres and theme parks.
A world of services, and all the advantages of being part of the UHC group.
UHC Card
Easy convenience at your fingertips to complete your holiday.
Immediate discounts and concessions in clubs, restaurants and activities with the Fassa Card UHC.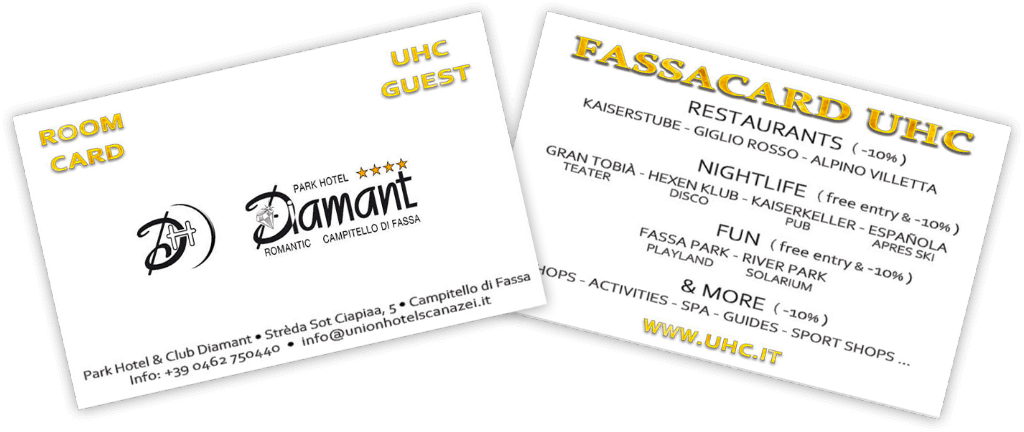 Activities and services
Thanks to the partnership with the UHC group and the agreement with the UHC Card, many services in the Fassa Valley are within your reach, with discounts and conventions tailored just for you.
Our offers
Seize the moment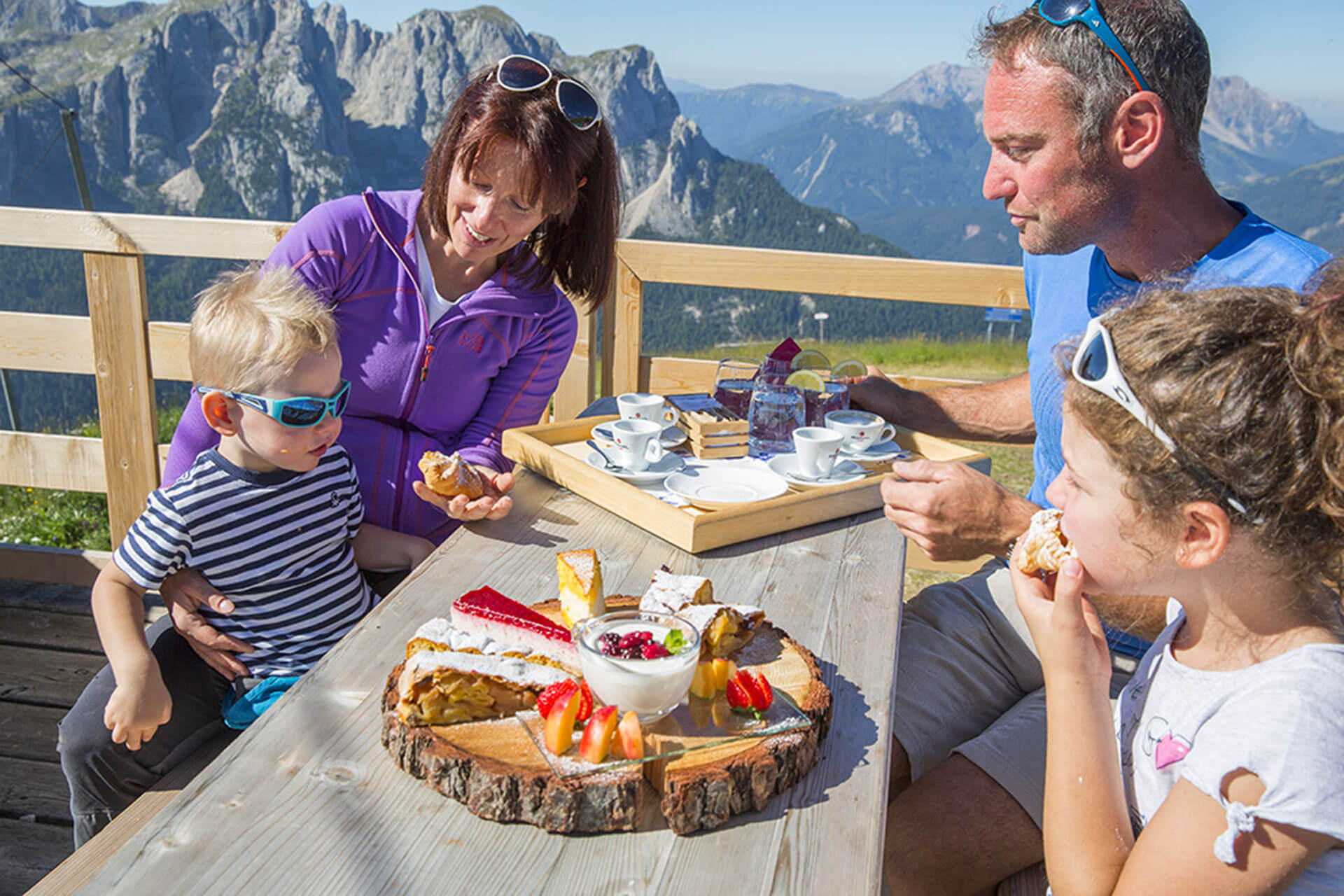 DOLOMITI SPRING SKI DAYS 2023: 1 DAY FREE! 
18/03/2023 - 18/09/2023
Starting from March 18, 2023 if you book a vacation with us, you'll get one day completely free.
Discover it!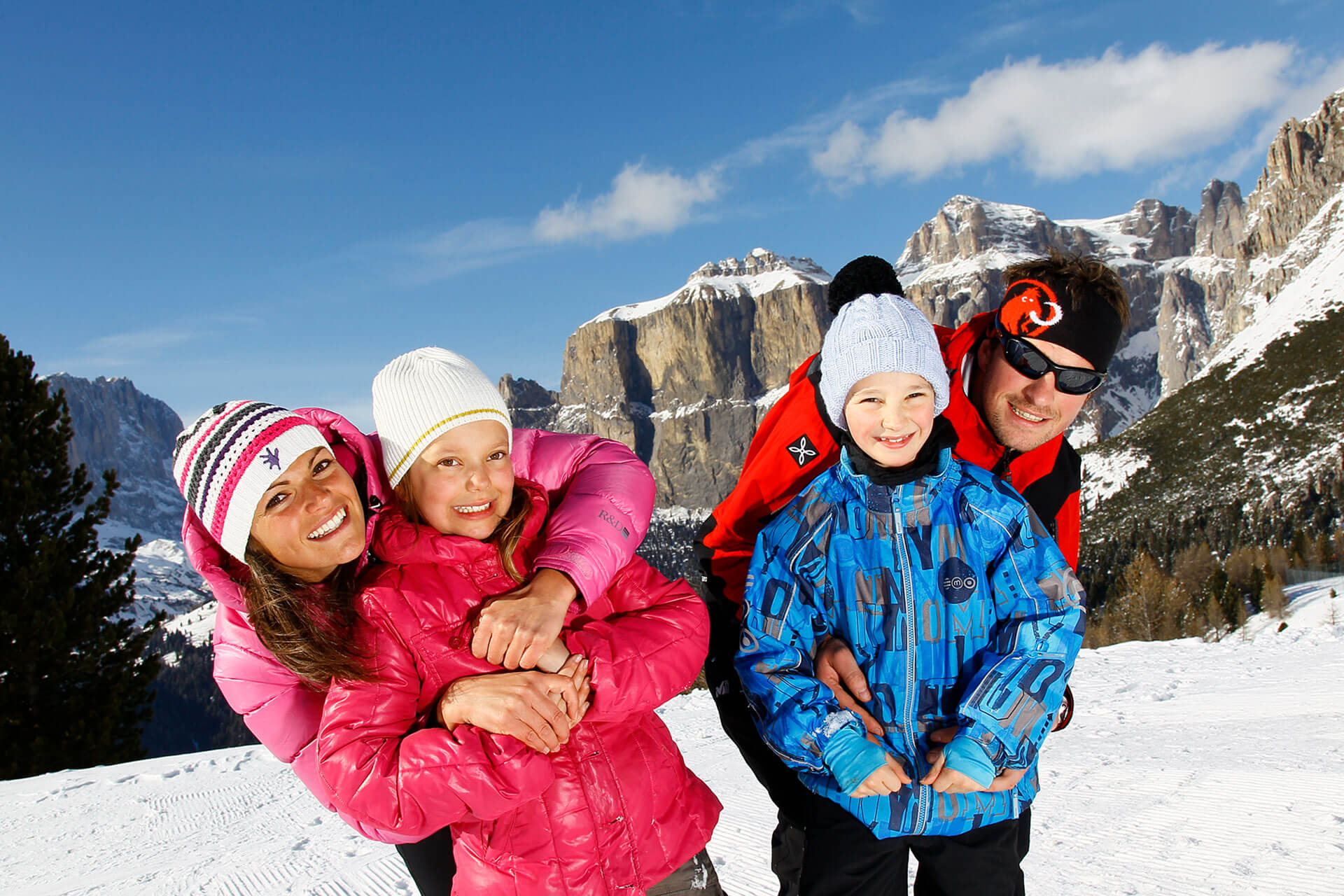 Family, third and fourth bed free of charge in only overnight stay
-
Our best proposal designed especially for families.
Discover it!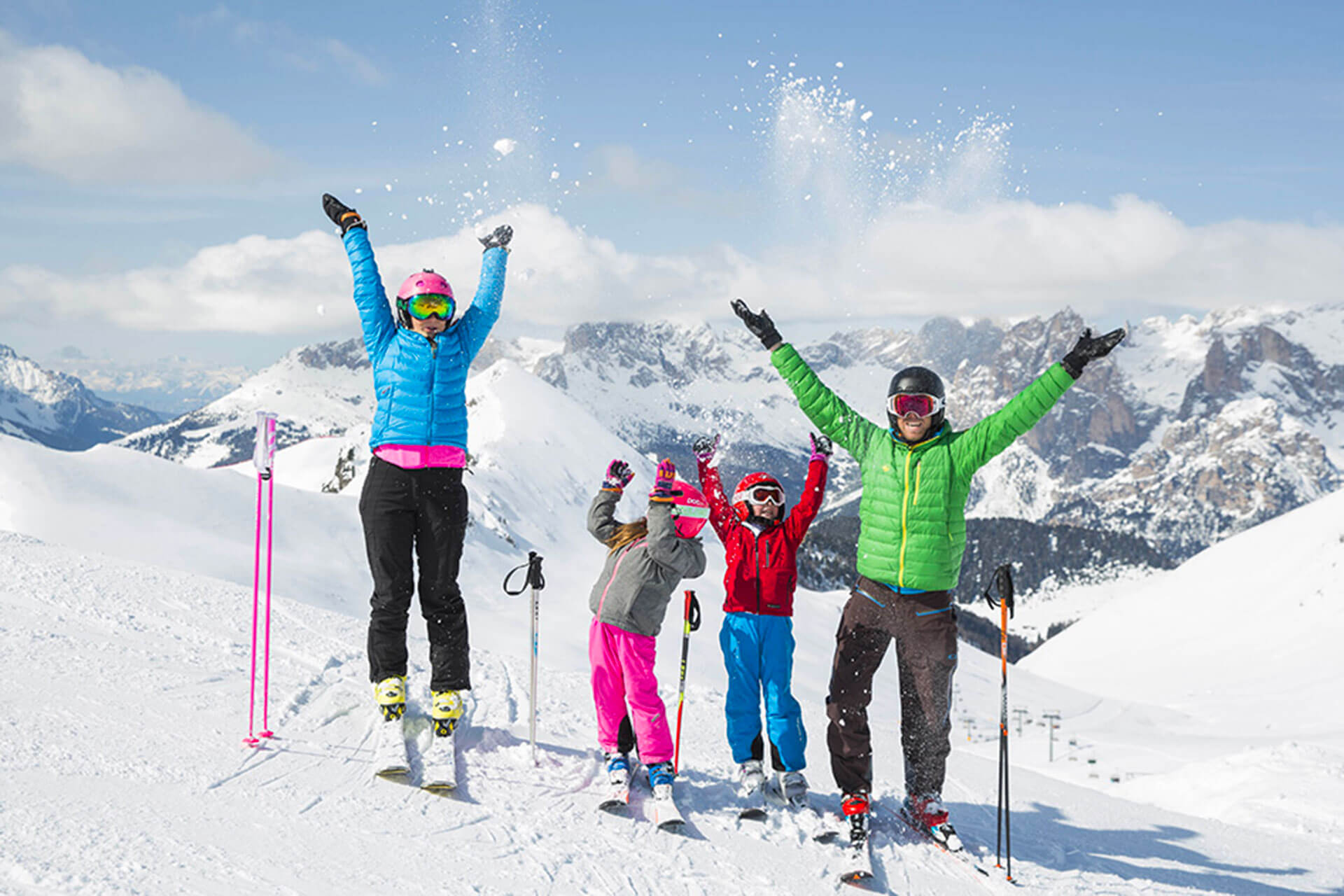 Jolly Formula
-
Get an 8% discount if you accept the reservation with possibility to move to any of our other hotels.
Discover it!