Our Rooms and Suites
Where is it best to dream?
We give you and your family space: you decide, all the beauty of sharing a single spacious room or the comfort of connecting rooms. Your children can dream on a loft, or they can rest in a magnificent room, right next to you.
Wrapped in the scent of Swiss pine, listen to the sounds of the forest together while watching the sunset from the balcony: the most beautiful Dolomite peaks will be witness to your family's happiness.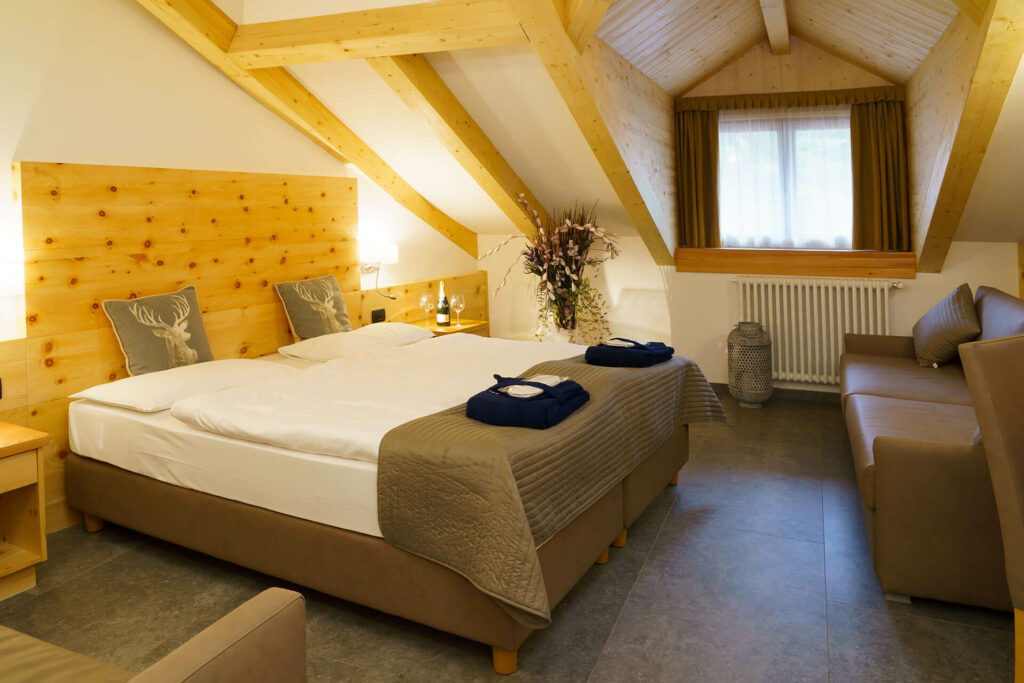 CLASSIC ROOM

for 2-4 people (20-25 mq)
Space, furnishings, fabrics, trimmings: nothing is left to chance, the best comforts to immerse you in the most typical of stays.
PRESTIGE ROOM

for 2-4 people (25-30 mq)
A unique style that lends a touch of elegance to what you have been dreaming of: the wood panelling of locally inspired woods – of larch and stone pine – perfectly matches the upholstery with a Tyrolean flair, with that touch of enchantment that we want to dedicate to you. Awaiting you is the surprise of a whirlpool bath or shower.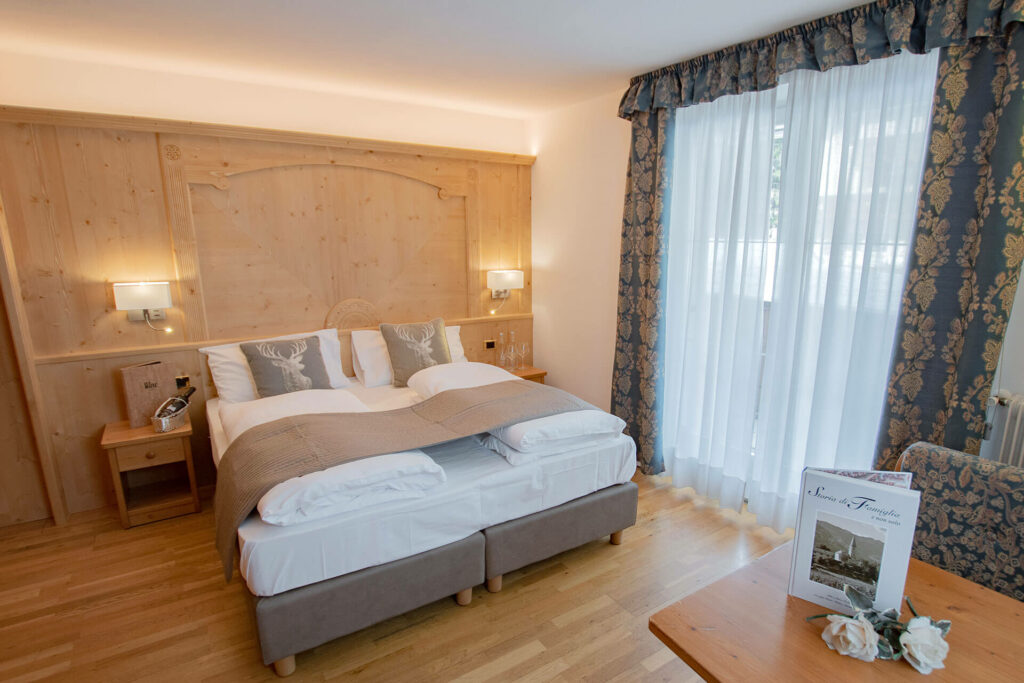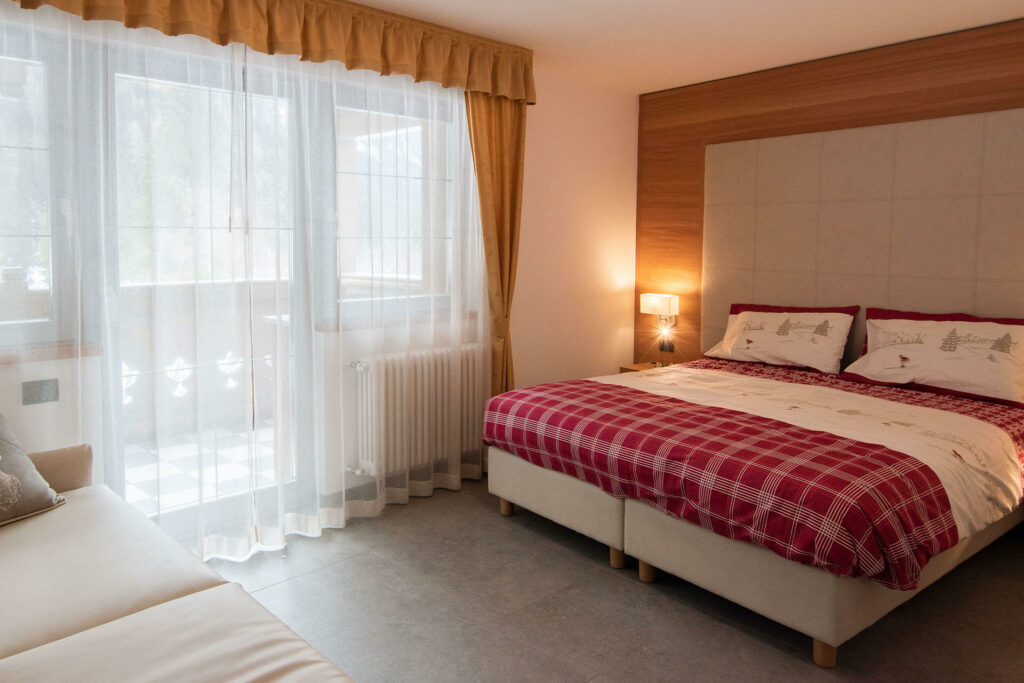 GOLD PRESTIGE ROOM

for 2-5 people (30-40 mq)
The spacious and comfortable room you've been looking for, with a beautiful private whirlpool tub or shower. Complementing your relaxing refugio is a beautiful panoramic balcony from which you can enjoy a magnificent view of the Dolomites.
FAMILY SUITE WITH LOFT

until to 5 people (30-40 mq)
The perfect combination of privacy and independence: two separate rooms allow maximum comfort and privacy while winking at convenience. The uniqueness of the mountain style made of concrete materials, local essences and warm colours, with all the relaxation of a hydro-massage bath or shower.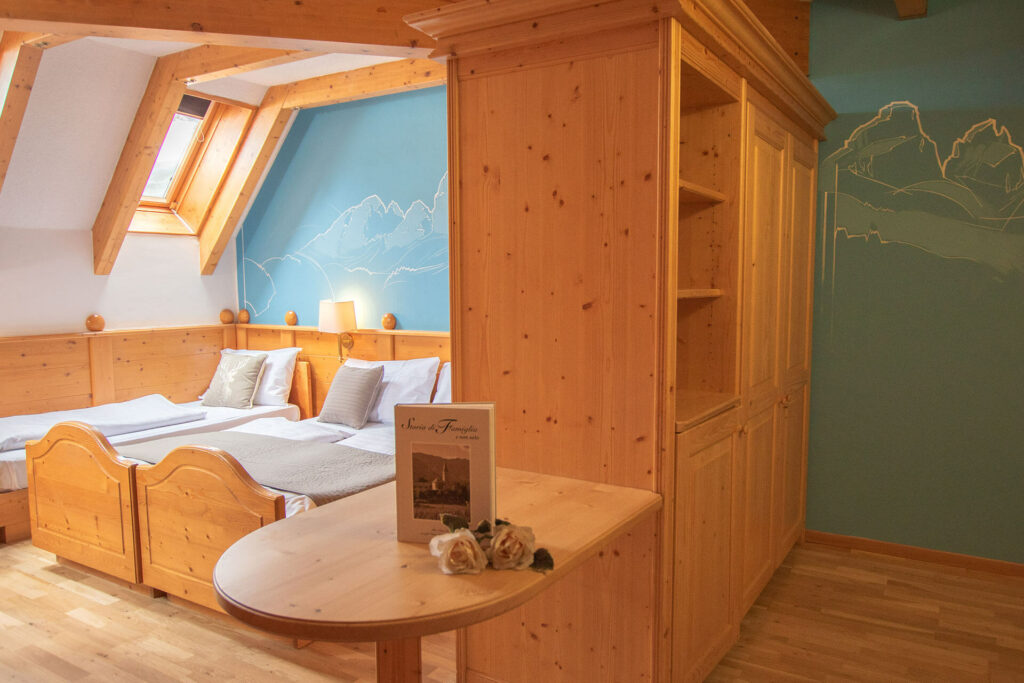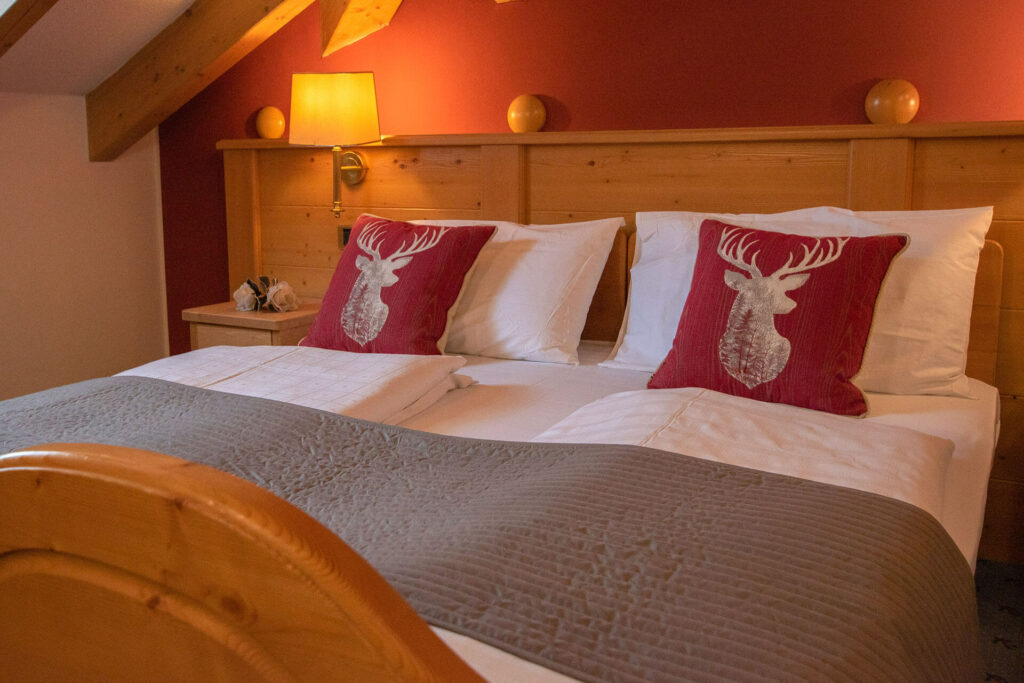 CONVENIENT ROOM
The serenity of the best economic conditions for your best stay at the Hotel Diamant.
Our offers
Seize the moment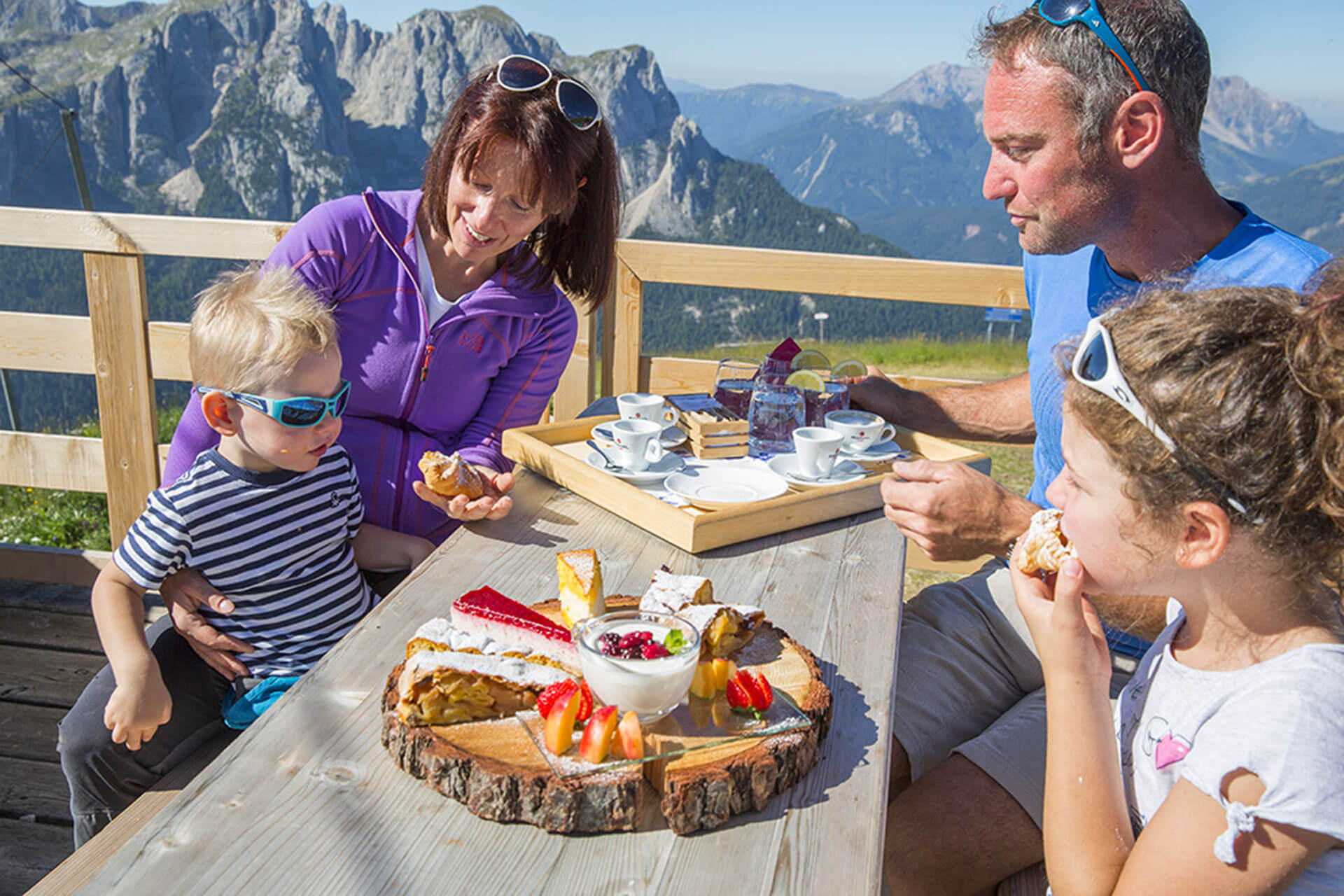 DOLOMITI SPRING SKI DAYS 2023: 1 DAY FREE! 
18/03/2023 - 18/09/2023
Starting from March 18, 2023 if you book a vacation with us, you'll get one day completely free.
Discover it!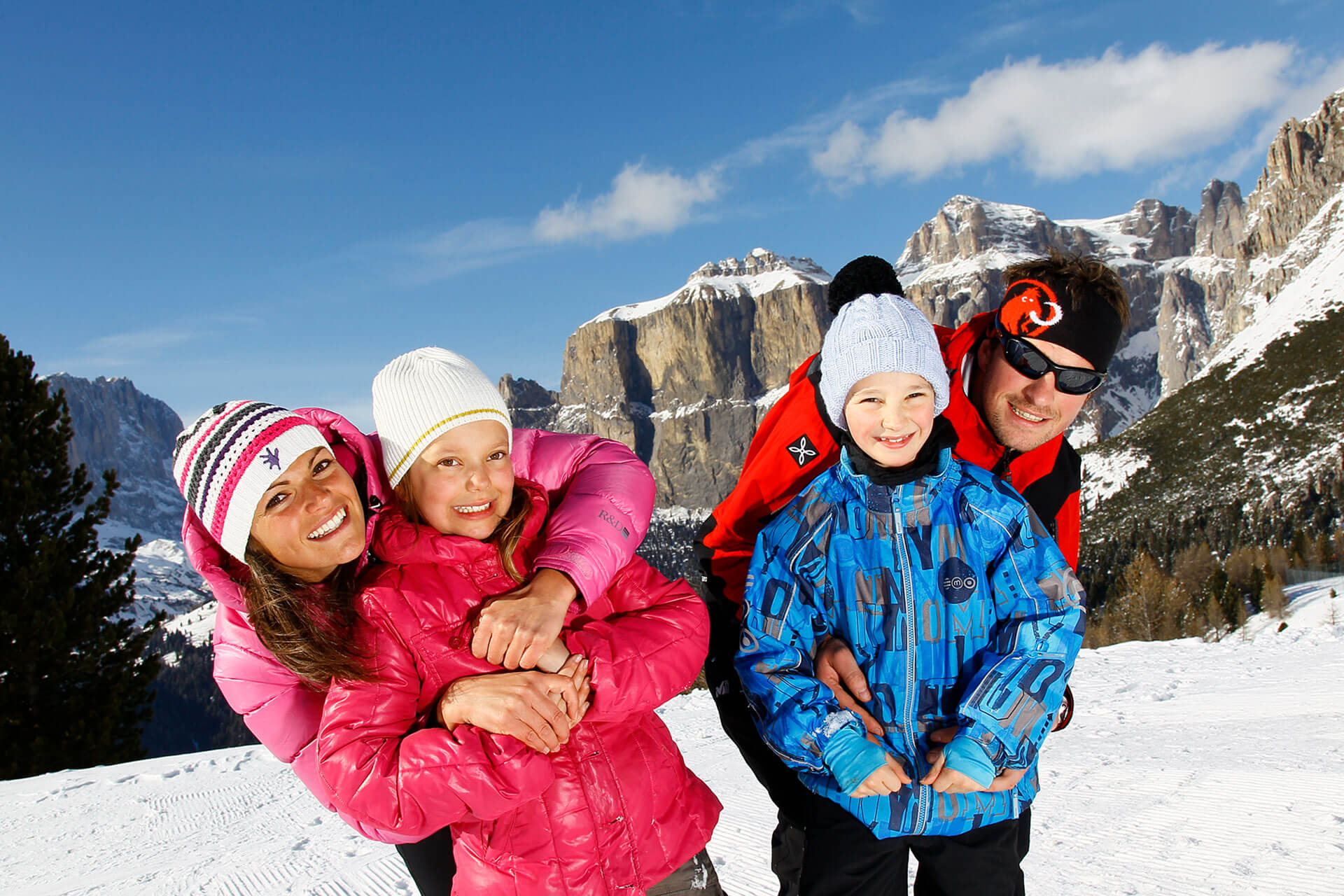 Family, third and fourth bed free of charge in only overnight stay
-
Our best proposal designed especially for families.
Discover it!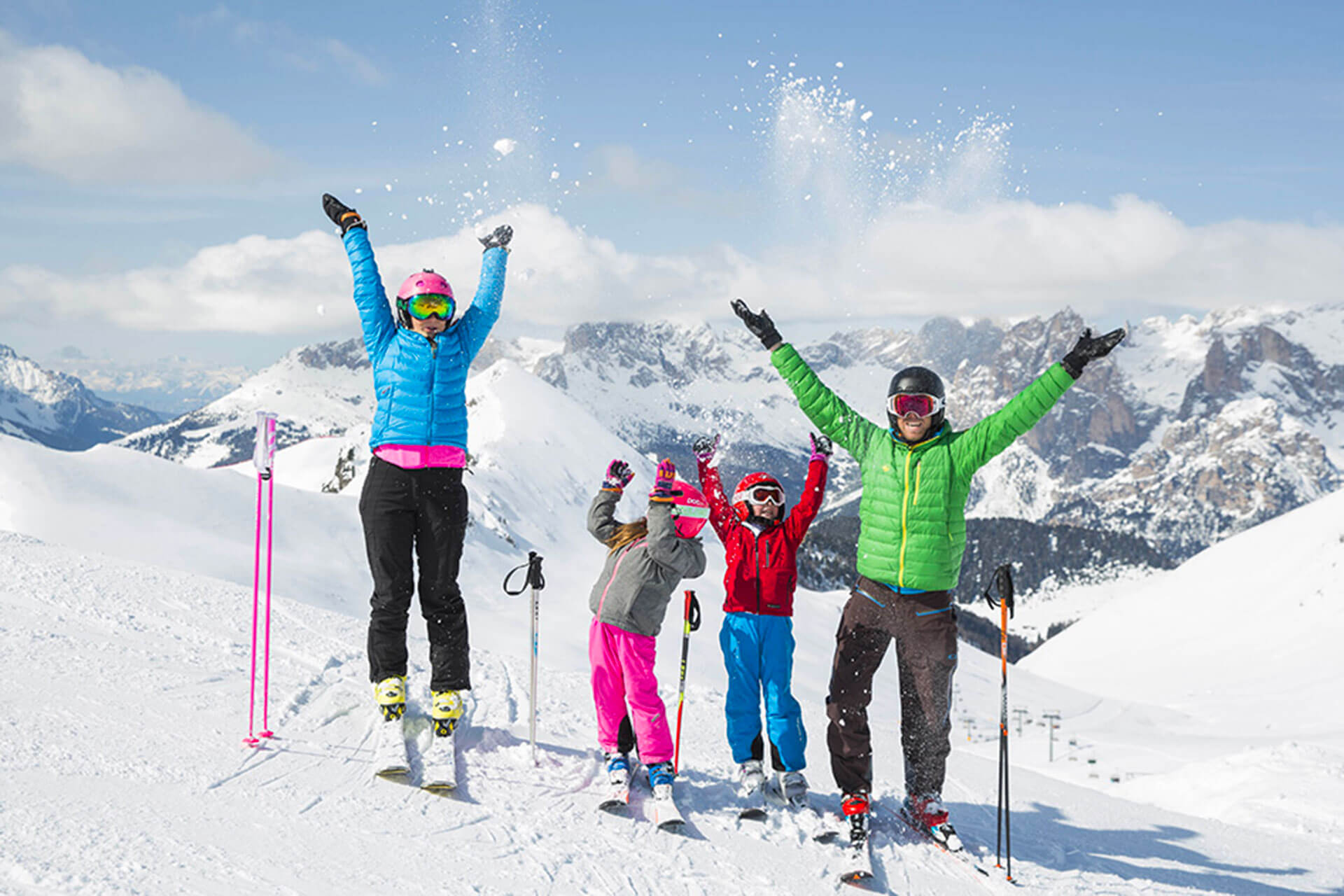 Jolly Formula
-
Get an 8% discount if you accept the reservation with possibility to move to any of our other hotels.
Discover it!