Hotel Diamant
What fairytales are made of… Dolomites.
There it was…. Val di Fassa, made to welcome you in a real-life fairytale.
Hotel Diamant is ready to accommodate your family and to give you memorable moments.
Your children's gaze will fly over the flowery meadows of summer and ride along the snow-covered slopes of the Dolomites in winter.
Either scenario, our offered experience will always be remembered by your kids forever. We promise to offer you an indelible experience that will be engraved in your family's memories.
Hotel Diamant is the place for your family where every step is a surprise awaiting you.
The Dolomites, that you loved as a child, are waiting for you and your family. You can recreate the same magic again, indelible memories that you can share with your family.
You might be looking for the most exciting of summer walks in search of the cute marmots or the breathtaking ski run in the whitest of panoramas.
Hotel Diamant is the place for your family where every corner has a surprise waiting for you.
Our Rooms and Suites
What is the most beautiful place to dream?
We give space to you and your family where you can decide between all the beauty of sharing one spacious room or the comfort of connecting rooms. Your children could stay in a loft, or they might prefer a magnificent room, right next to you.
All our rooms have the peculiar but satisfying scent of a plant known as "cirmolo", they are also surrounded by the sounds of the forest. You can enjoy this sensorial experience while watching the sunset from one of our balconies, the Dolomites' peaks will be witness to your family's happiness.
Taste and cooking
The children's table, where mum
and dad can finally taste the Dolomites
Our first goal is to create a serene and friendly environment around your family, where adults and children can enjoy their favorite flavors together.
We make sure that your table is set properly, to enjoy the most delicious delicacies.
There is no room for whims, every taste and desire finds its own satisfaction.
Private garden, sunbeds and bathtub/jacuzzi
Some time for mum and dad
After a day of discovering the beauties of the Val di Fassa, take the opportunity to relax with your family. We offer the garden area by the river, where you can enjoy the sunbathing area and a good Italian aperitivo taken at the outdoor bar.
This will all be while your children are enjoying the world thanks to the organized activities and the play area.
Experiences
Enjoy the Dolomites
You're gonna fall in love with Val di Fassa whether it is wearing the white mantle of its snow, or when the flowers bloom in the beautiful summer. Indelible emotions and memories in every season: whether you are looking for skiing with the wonders of the Dolomiti Superski or peace and nature during the summer.
Whether you want to walk on foot or with ciaspole, or whether you want to breathe while looking at the world from the highest Dolomite peaks.
Our offers
Seize the moment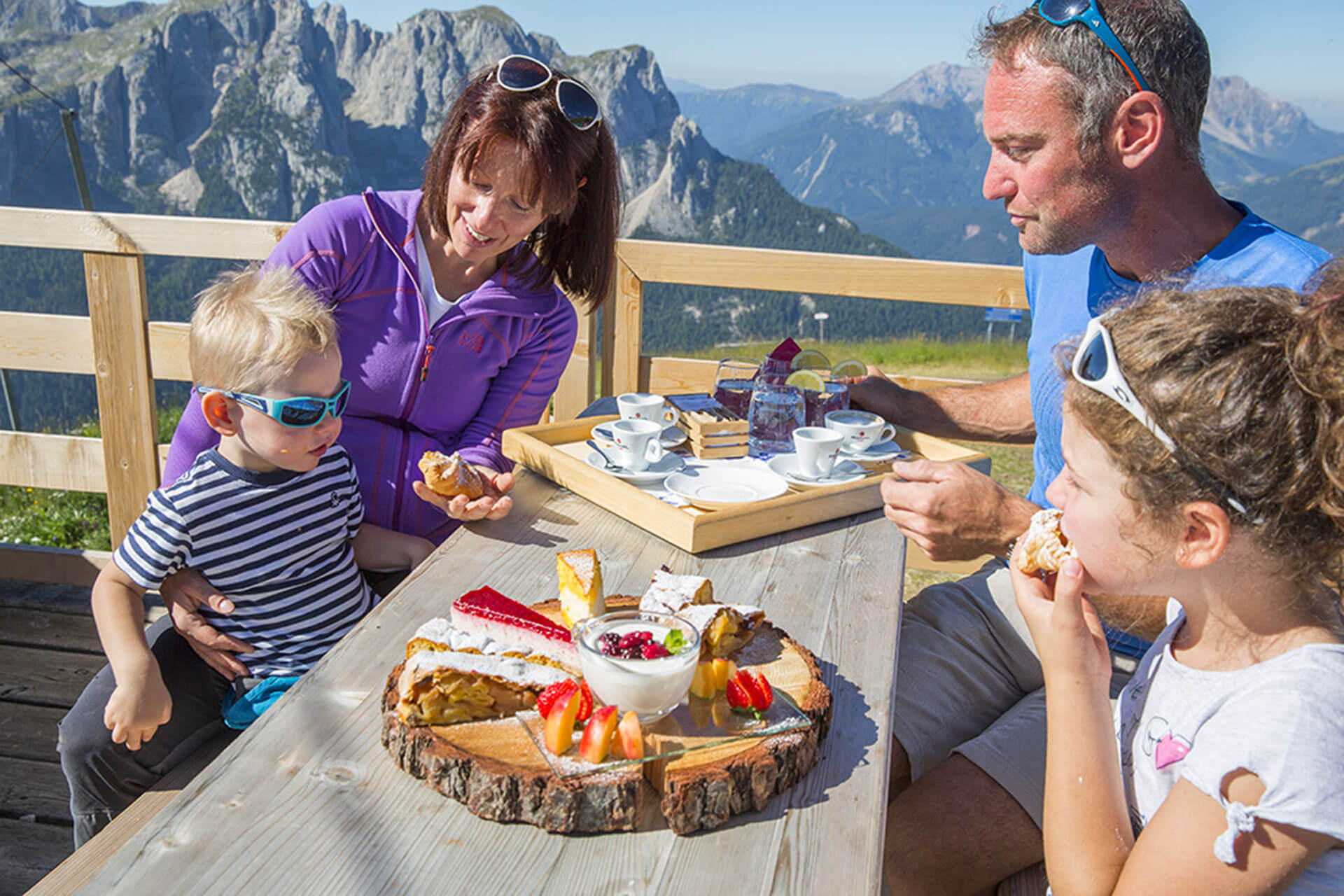 DOLOMITI SPRING SKI DAYS 2023: 1 DAY FREE! 
18/03/2023 - 18/09/2023
Starting from March 18, 2023 if you book a vacation with us, you'll get one day completely free.
Discover it!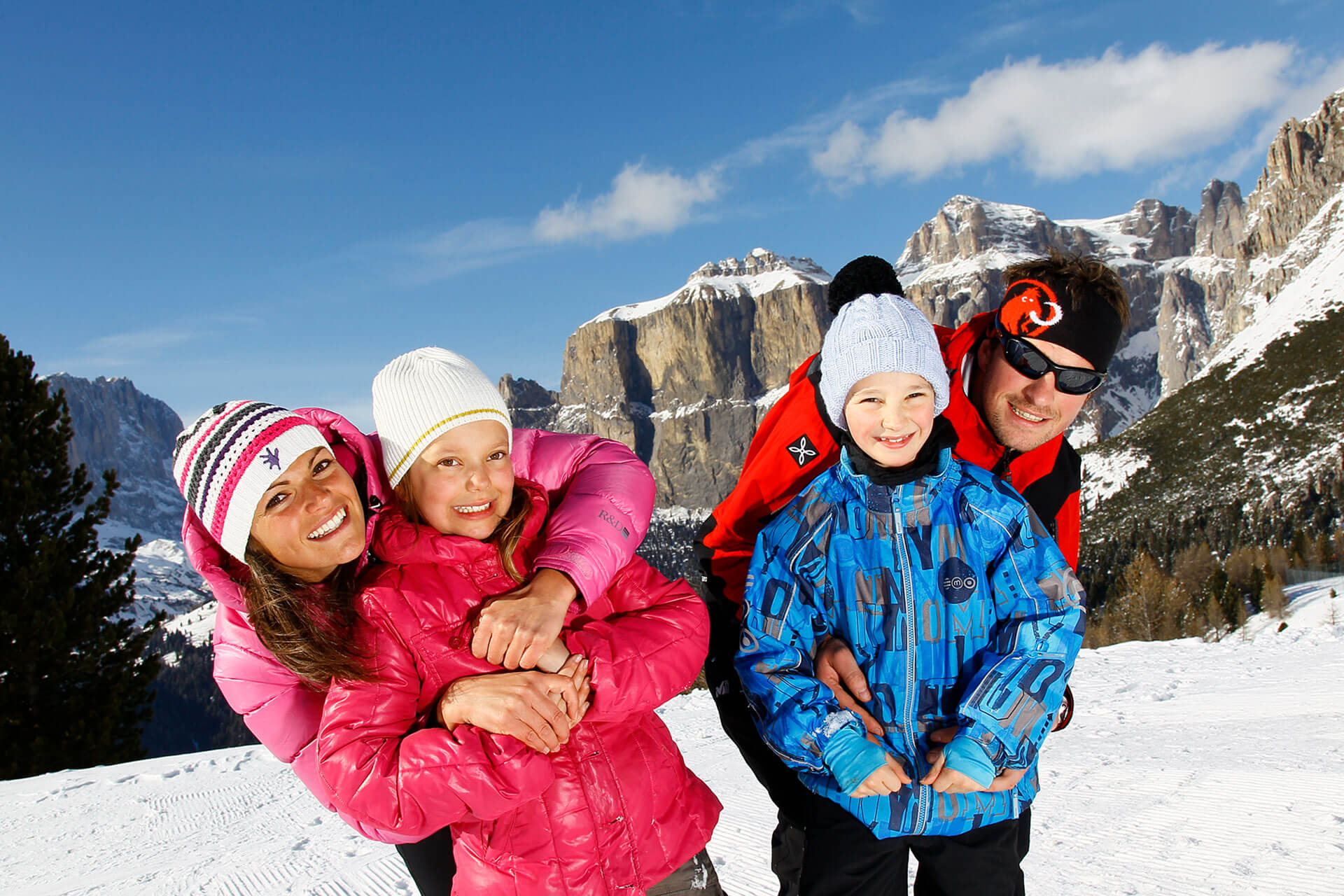 Family, third and fourth bed free of charge in only overnight stay
-
Our best proposal designed especially for families.
Discover it!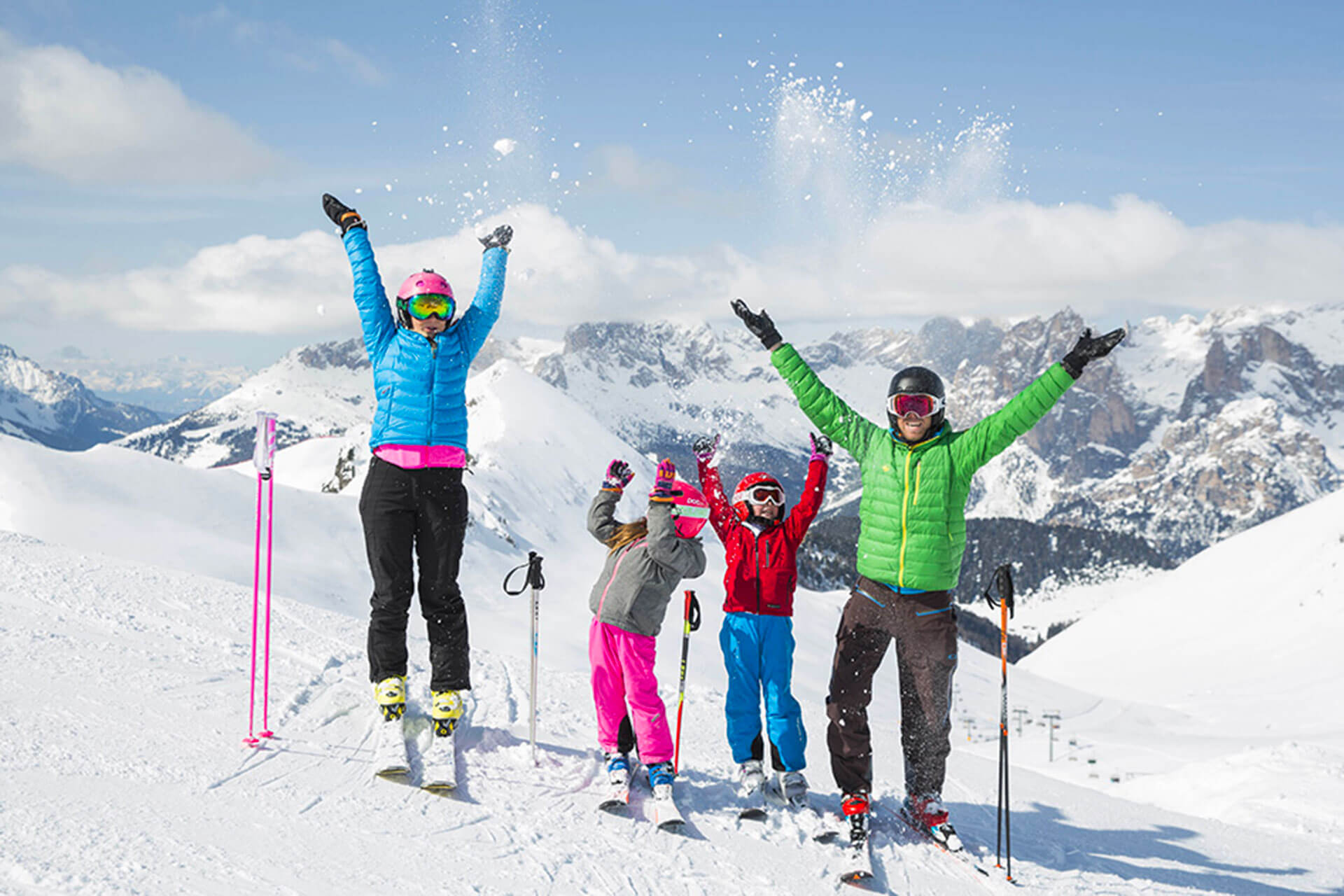 Jolly Formula
-
Get an 8% discount if you accept the reservation with possibility to move to any of our other hotels.
Discover it!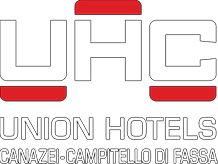 UHC Services
UHC, the Diamant and beyond, a world of services
The Park Hotel Diamant is part of a history involving three generations – Union Hotels Canazei – Campitello di Fassa, the group was built over 75 years ago. A long tradition of concrete passion and determination by the Nicolodi family.
Staying at the Hotel Diamant is not an overnight stay, it represents a world of services, transforming your simple holiday into an exciting and complete experience.