WELLNESS & SPA
Salus per acquam, simply to make you happy.
Wellnesslandschaft: the German word for the philosophy of our wellness centre. An environment of well-being, a comeback to complete serenity.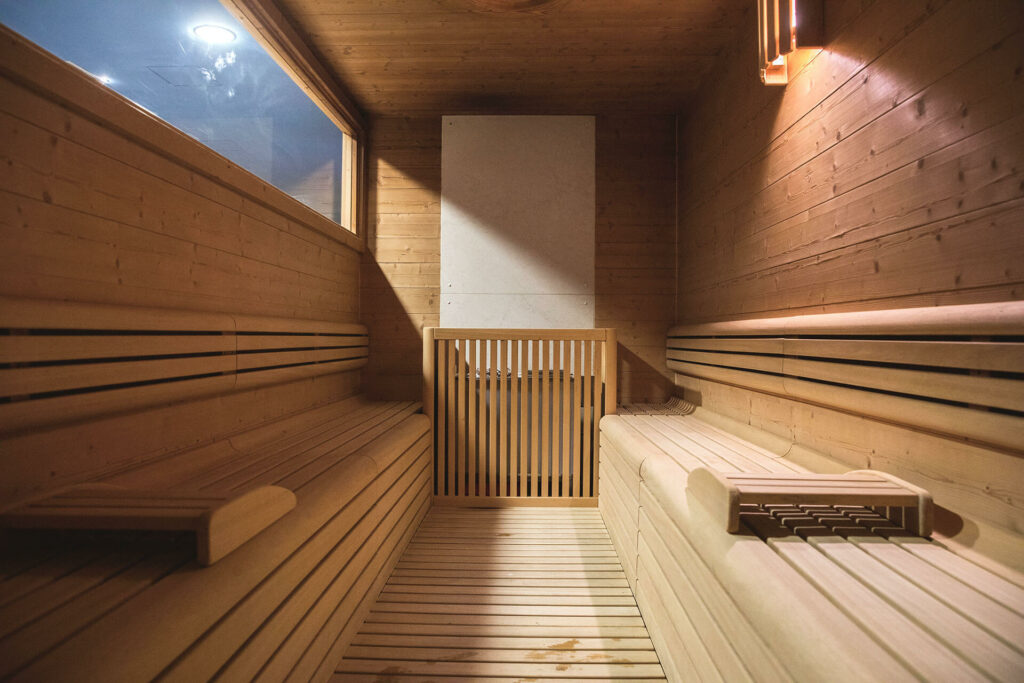 Bio Sauna
Resurfacing in the sauna
The scents of the forest not far away, the roar of the stream while the sounds of cracking wood, to give the right temperature to the water in the cedar wood tub.
Turkish Bath
Stamina from Steam
Take the time for yourself and your loved one, take a deep breath in the warm steam is good for both body and soul.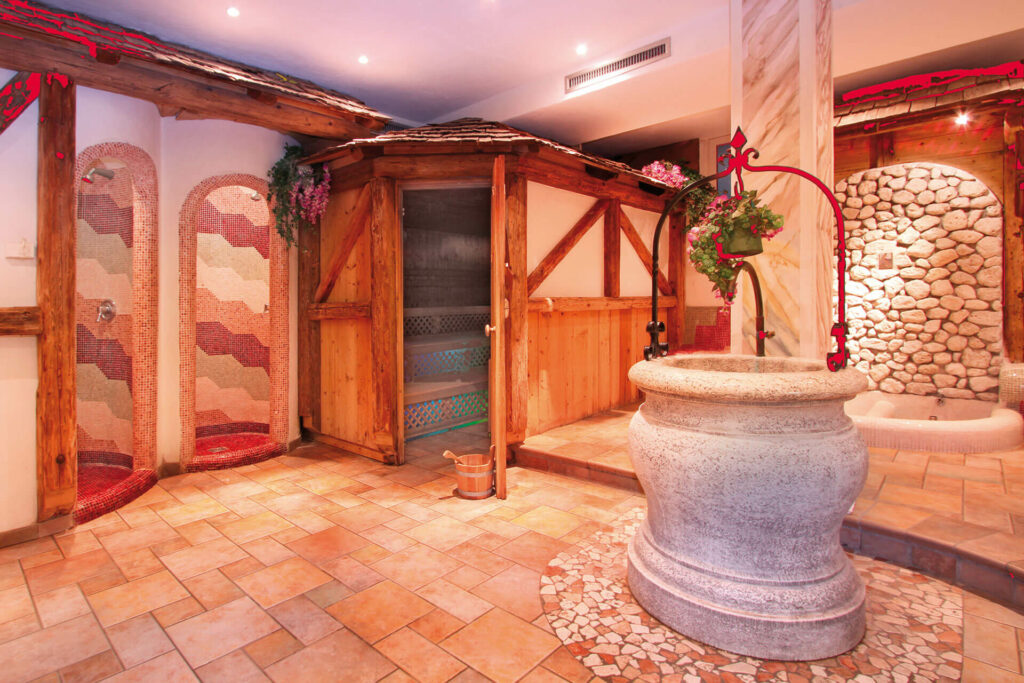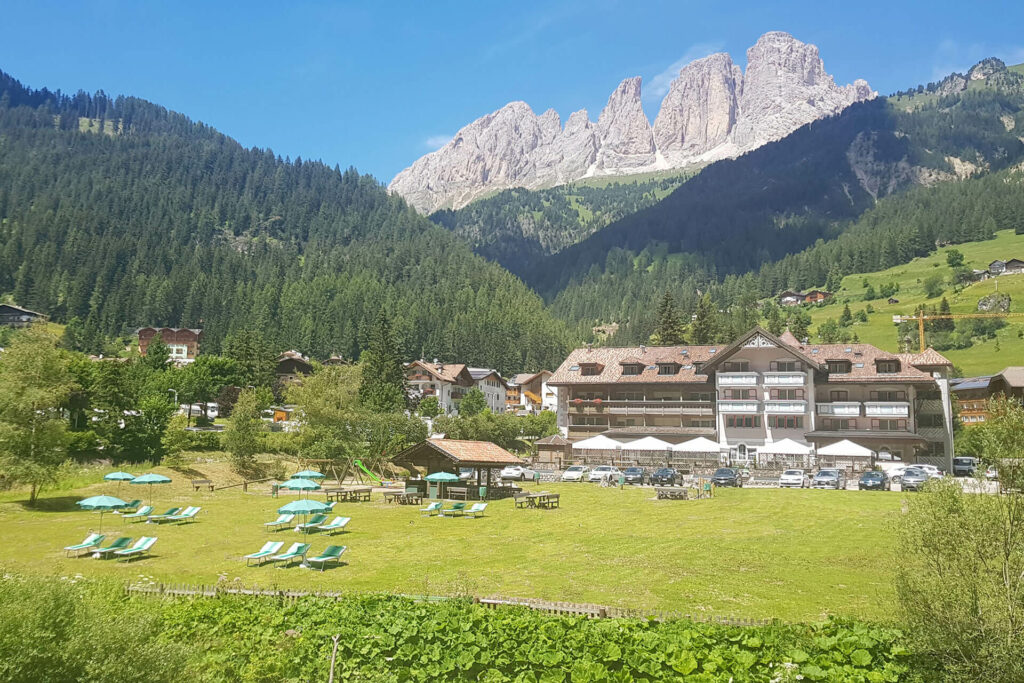 River Park
Our private park, sunbeds and the flowing river
When the Dolomite's sun is high in the clear summer sky, it is the perfect time to relax on our panoramic sun loungers surrounded by nature, perhaps in the company of your favourite book and a cold drink. That's what we deem real relax!
What about winter you might ask? All you need is a warm blanket and a sky full of stara to recreate the same magic in the hotel.
Hydromassage pool
Whirlpool: relaxation direction
Floating through the bubbles: the streams provide a feeling of relaxation, that is at the heart of wellness.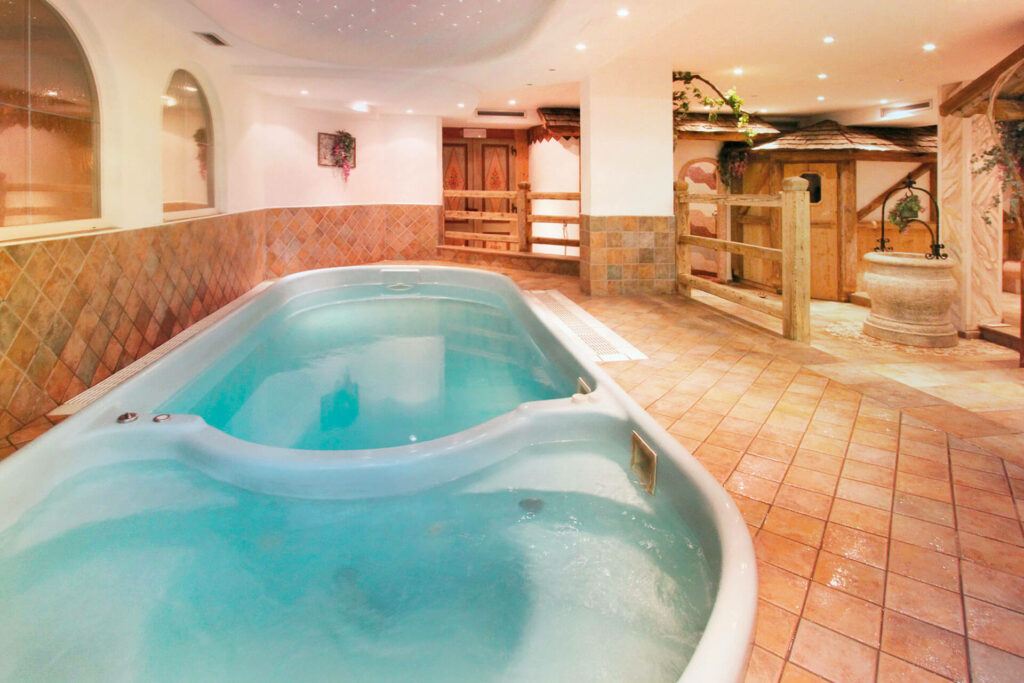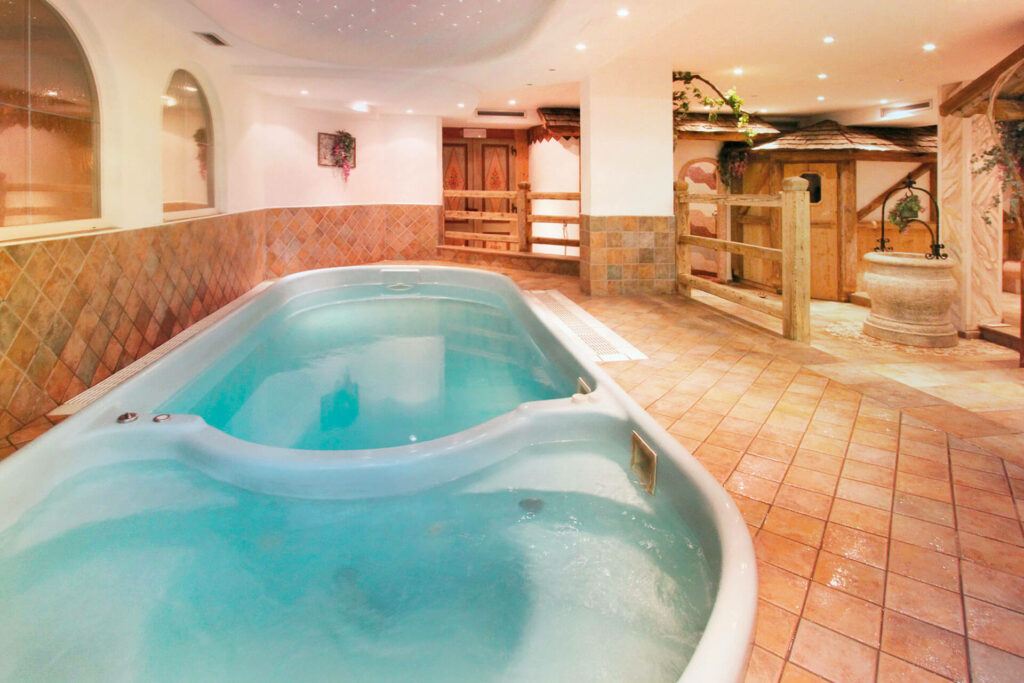 Pool
Swimming while standing still, a novelty
A flowing pool to entertain your children, a flowing sensation that feels like the slow movement of a river.
Games area
The right space for your children
In the dedicated area there will be our amazing kids' club, where there will be lots of interactive games to get your little ones' energies fully engaged.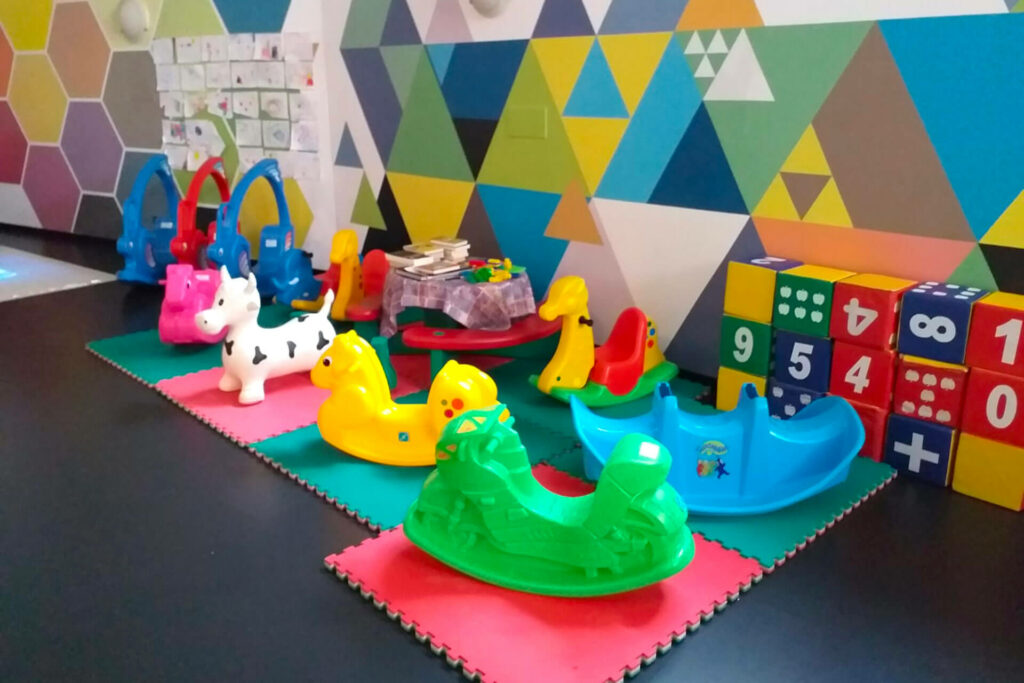 Our offers
Seize the moment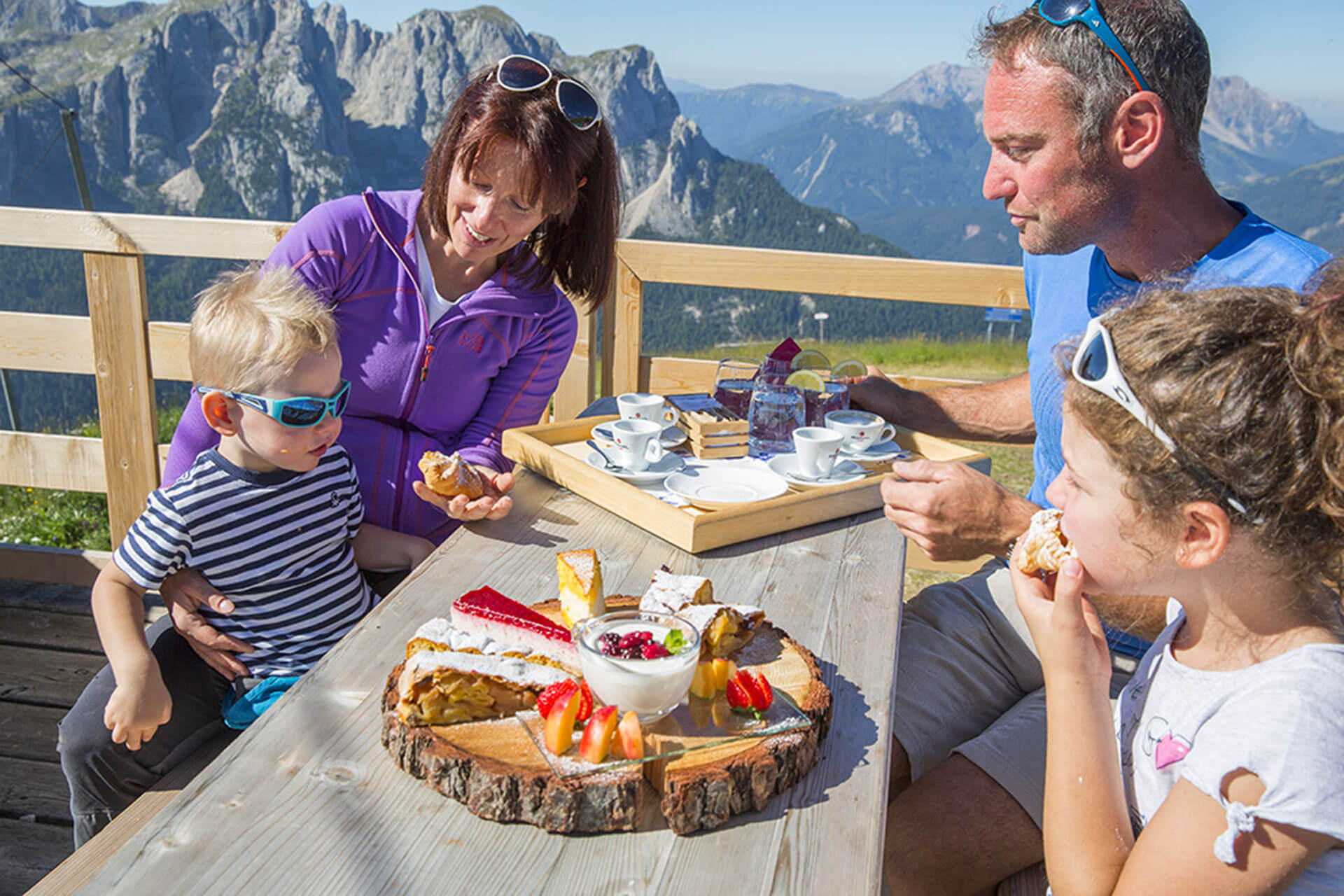 DOLOMITI SPRING SKI DAYS 2023: 1 DAY FREE! 
18/03/2023 - 18/09/2023
Starting from March 18, 2023 if you book a vacation with us, you'll get one day completely free.
Discover it!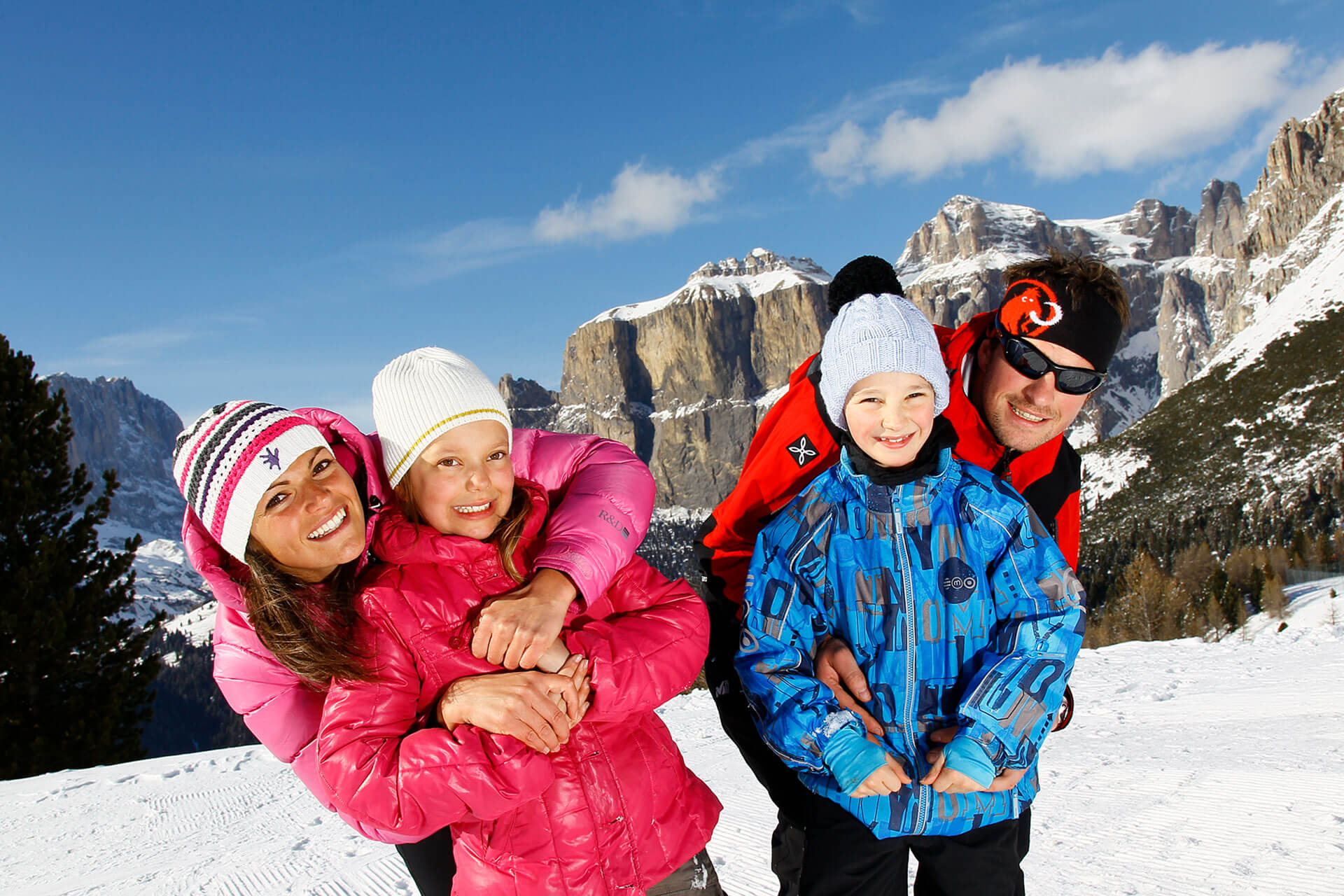 Family, third and fourth bed free of charge in only overnight stay
-
Our best proposal designed especially for families.
Discover it!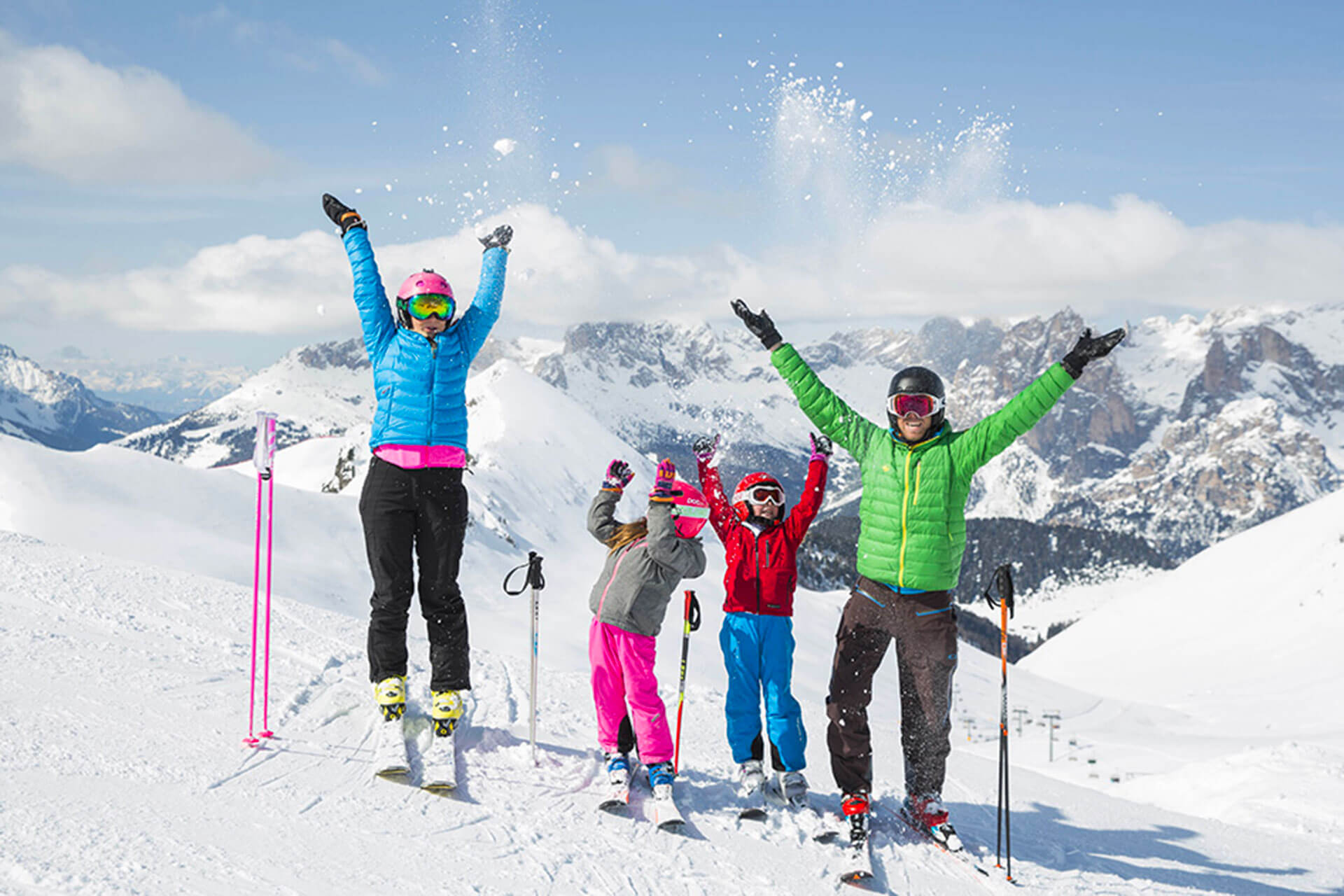 Jolly Formula
-
Get an 8% discount if you accept the reservation with possibility to move to any of our other hotels.
Discover it!